Your Summer Starts Here
Choose the camp and session that suits you best and make summer 2021 a memorable one, at an international, experiential, educational and meaningful.
Winter discount: Sign up now and get $230 off
Session 1
Full price:

$2,595

Full price:

€ 2,275

Full price:

₪8,595
#Register_Now
Session 2
Full price:

$2,595

Full price:

€ 2,275

Full price:

₪8,595
#Register_Now
Session 3
Full price:

$2,595

Full price:

€ 2,275

Full price:

₪8,595
#Register_Now
Registration fee: $200 / €150 is added to each camper's total
Session 1
Full price:

$1,195

Full price:

€ 1,095

Full price:

₪4,045
#Register_Now
Session 2
Full price:

$1,195

Full price:

€ 1,095

Full price:

₪4,045
#Register_Now
Session 3
Full price:

$1,195

Full price:

€ 1,095

Full price:

₪4,045
#Register_Now
Registration fee: $200 / €150 is added to each camper's total
Opportunities & Extras
Winter Discount

$230 for 13 days session or $115 for 1 week session. Only for registering until December 31st

#Join

Returning Campers:

Come back for another summer at camp and get extra discount of $150!

#I'm_Back

Refer-a-Friend:

$150 Off for 13 Days camp & $75 Off for 1 week session camp! #WOW

#Invite_a_Friend
Your journey to create, develop and meet international friends, starts here!
Your experience is much more than just fun: campers become more independant, mature, improve their social skills and develop deep connections with children from all over the world through technology and practical workshops.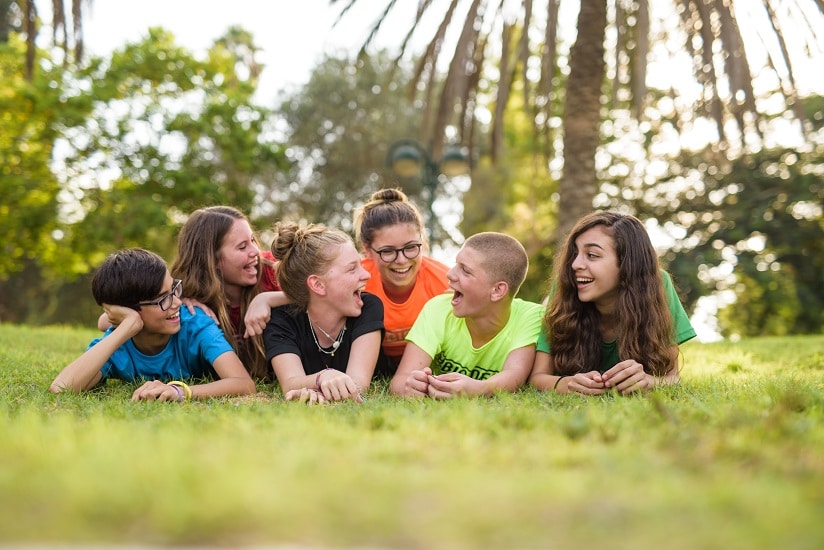 Check it out!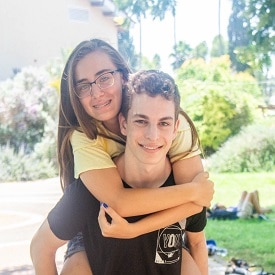 Jeff came back home yesterday and now in an unstoppable mode talking about the friends and interesting things of camp. He loved everyone and started missing you all:-)
Thank you all for taking good care of him and a special thanks to the group and workshop counselors who always kept me updated, hope to see you guys all again next summer.
Anna, Jeff's mom
I have some questions:
Who are the counselors?

All camp activities with a high hygiene and strict adherence to all health procedures.
Choose the session that suits you for a special summer experience with freedom and development.

What Is Your Cancellation Policy?

Full refund is possible until March 20th. Including the registration fee.

How many campers share a room?

In every room there are 3-6 camper from the same grade, both Israeli and international. Girls and boys sleep in different dorms and there's a counselors room in every building, available for our campers in case they'll need it. During the day, when the campers are in their workshop or in other activities, the rooms are locked.
#FAQ
הכל נשמע מעולה! מה עכשיו?